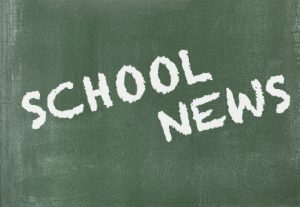 Dear Parents and Families,
In an effort to get our school day started promptly, this year we will begin our morning assembly at 7:50. This will assist students in getting to their classrooms, unpacking their backpacks and getting ready to learn in a more timely fashion. Students will continue to not be counted tardy until 8:05. 
For parents that walk their children into the building in the morning, we are asking that parents of 1st -5th grade students not to pass the lobby area. We are committed to preserving instructional time and this will help a lot.
Of course, if you would like to speak with your child's teacher, Ms Plott is happy to pass your message onto the teachers.
Thanks for a great first week of school. We appreciate all of your support.